TAKE-OVER OF H&S TANK CLEANING BY OCEAN CLOUD GROUP COMPLETED
As of October 1, 2021, Ocean Cloud Group has taken over H&S Group's tank cleaning station in Vlissingen. This strategic take-over contributes to strengthening the company's position in the transport sector with an excellent location in the ports of Vlissingen. The cleaning will from now on be operated under the name Celsius Tank Cleaning. Celsius is hereby greatly expanding its activities:
From now on tankers, silo/bulk, ISO tank containers and IBCs can be cleaned. Also, the Truckwash service is offered from now on.
Repair & maintenance of Trucks, Containers, Food tankers, Chassis.
24/7 service.
The services can be combined with parking & container storage.
Roland Joosten, CEO of Ocean Cloud Group says: "The take-over of the cleaning service allows us to broaden our services. With this we try to strengthen our position in the market, as well as in multiple other facets".
Niels Geschiere also joins Ocean Cloud Group as Business Unit Manager. This will guarantee the high quality and continuity of our activities in Vlissingen. Niels has over 6.5 years of experience in the tank cleaning business: "I am really looking forward to be further expanding this tank cleaning station, the parking lot and the truck & trailer maintenance services".
Ocean Cloud Group has set its sights on opening another cleaning station in Brabant. More news on this will follow shortly.
PDF Download Ocean Cloud Group – press release 02-11-2021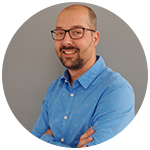 Niels Geschiere
Business Unit Manager
niels.geschiere@celsiustankcleaning.nl
Office: +31 (0) 85 2733082
GSM: +31 (0) 648 124957